The Homepage of Andrew Bossone

Please expand to view properly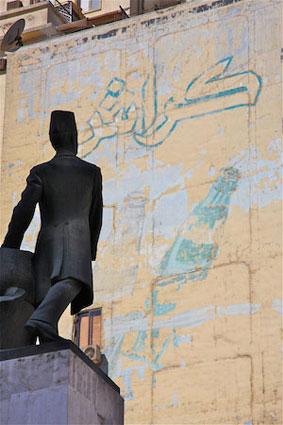 I'm a journalist in the Middle East, currently based in Amman, Jordan. I was most recently the Middle East bureau chief for Circa, and continue to be a contributor to Nature and the Middle East correspondent for talk radio in Cape Town, South Africa. Check out my clips here.
For five years I lived in Cairo as a journalist and professor, writing about economics, archaeology, technology, business, politics and social affairs. My work has appeared in National Geographic News and NewsWatch, Reuters Video, the Colombia Journalism Review, the Daily Beast, USA Today, Al-Ahram Weekly, Nature Middle East, the Washington Times, the Economist Intelligence Unit (EIU), Al Masry Al Youm, Nile International, AOLNews, and McClatchy Newspapers. Fodor's Travel Guide to Egypt also features my work on Egyptology.
I moved to Beirut in 2011 and have since been mostly between Lebanon, Egypt and Jordan. Before moving to Beirut I was a researcher and notesender for the EIU and a news producer for Reuters-VCSS making video packages about world events. I was a reporter for Al-Masry Al-Youm English Edition (later the Egypt Independent) and founded ICT Business magazine, where I was the Editor-in-Chief for two years. I have been regularly featured in the Global Village Voices segment on Al Jazeera English's Listening Post program. I taught journalism and media ethics at the American University in Cairo for two years.
My academic work has been published in two scholarly conferences, AUSACE and ATCOSS. I completed an MA from the Center for Arab and Middle Eastern Studies (CAMES) at the American University in Beirut. My final project was an exploration of the intersection between advertising and public space. I received an MS in journalism from the Medill School of Journalism, where my final project was a documentary on HIV/AIDS and Christianity in the U.S. I completed a BA in communications from Temple University School of Communications and Theater, where I was named one of its notable alumni.
________________________________________________________________________________________________________________________________